THE ROAD TO MORZINE IS PAVED IN GRIT
Spartans across Europe will run, crawl, climb and push themselves through 6 different Spartan series en route to the 2018 Spartan European Championship in Morzine, France on July 7, 2018.
Nestled in the hollow of the Alps, between mountains and forests, Morzine will be a true test for Spartan Elites who have their eye on the 2018 European Championship title. The authentic mountain village is a perfect canvas for developing a rugged and picturesque course. Be prepared for vertical slopes, natural cascades, and high altitude trails.
There's more prize money on the line than ever before. Will you have what it takes to earn it?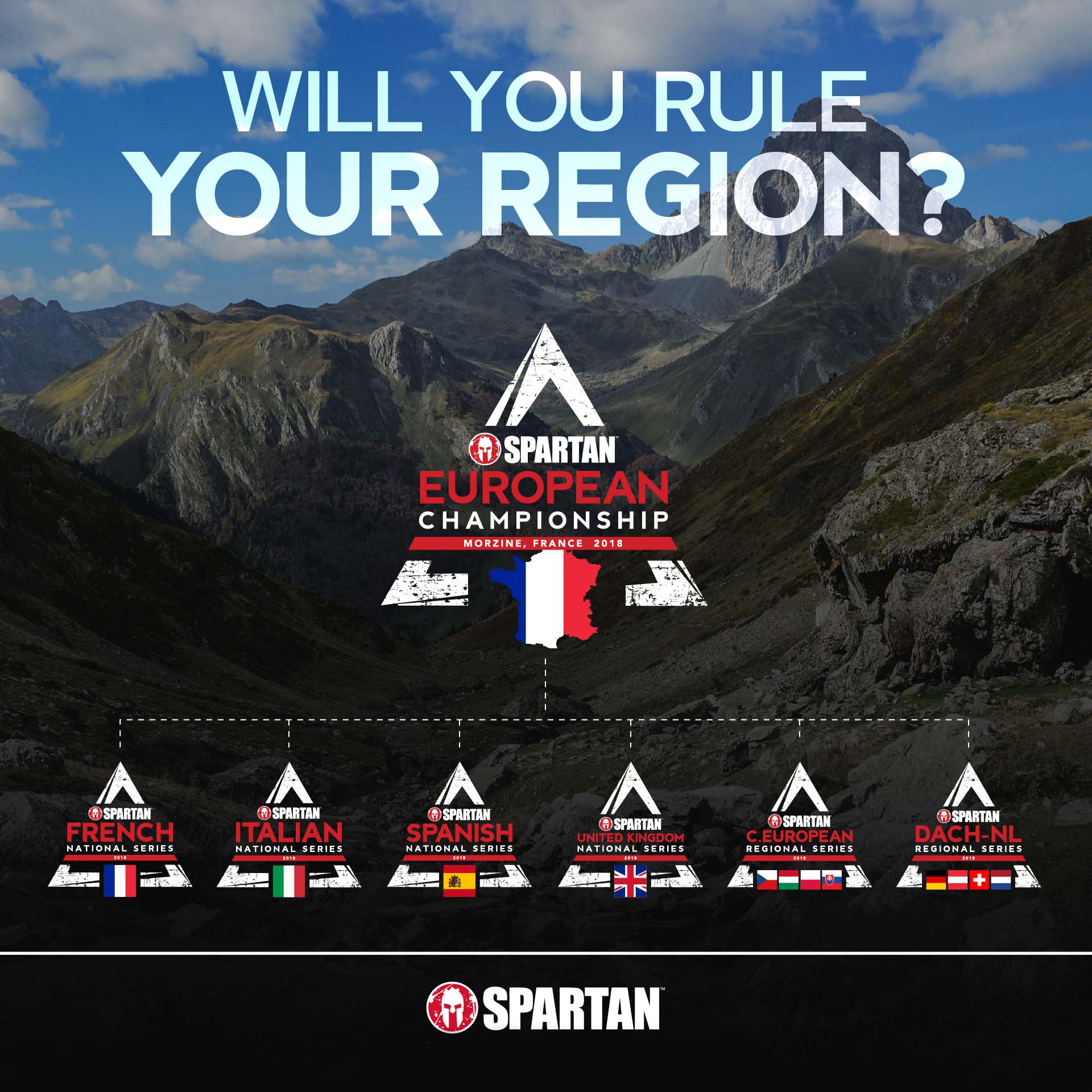 GIVE NEW MEANING TO NATIONAL PRIDE
In addition to the Regional Championship in Morzine, Europe will also host 6 different national/regional series in 2018. Each series will consist of 5 races where athletes will accumulate points in an effort to claim the series title. More details about race formats, dates, and locations will be announced at a later time. Stay tuned for updates. #SpartanEuro2018
*participants in series events can be of any nationality
EARN YOUR COIN, RULE YOUR REGION
Ready to claim your spot in the 2018 European and World Championship events? Here's how:
Top 10 Male and Female elites from all European races between September 23, 2017 – July 1, 2018 will qualify for the 2018 European Championship (following a roll-down process)
Top 10 Male and Female elites from all 2018 European National/Regional series races will qualify for both the 2018 European Championship and World Championship (following a roll-down process)
Top 20 Male and Female elites from the 2018 European Championship will qualify for the 2018 World Championship (following a roll-down process)
*qualification notifications for the 2018 European Championship and the 2018 World Championship will be sent via email starting January 2018